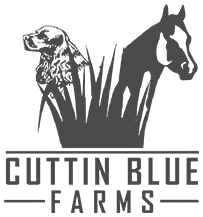 Quarterhorses
WHY QUARTERHORSES ARE THE BEST
Nothing is more elegant than a horse galloping its way around vast plains, legs carrying them flawlessly across distances. Anyone who has ever gone horseback riding knows that every horse is special, but nothing beats riding one of the best breeds in the world, the Quarter Horse.
Lovely and strong, the Quarter Horse possesses many admirable qualities that make one fall hopelessly in love instantly. They always have a determined gaze that boosts a rider's confidence and trust in them.
Quarter Horses have great spirit and are built with an athletic body, making them four-legged creatures of majestic beauty.
Quarter Horses are gifted with immense talent. They can turn and stop at a moment's notice or run great speeds to cover a quarter-mile. They are also lauded for their instinctive ability to work with cattle.
While Quarter Horses may sound ruthless, they actually have a gentle disposition. They can love their rider with all their heart and are known to give their best to please their owners.
With their gentleness also comes a sensible temperament for the Quarter Horse. Their riders can expect a reliable and safe mount, especially since Quarter Horses are rarely reactive.
They are also beloved for being a versatile breed; their nature makes it possible for them to cross over and succeed in many disciplines. Racing, trail riding, Western or English pleasure—they can excel in almost all of them.
Intelligent Horse Athlete
The Quarter Horse is practically unparalleled because they are both intelligent and athletic. They are really smart, making them easy to train and learn quickly. The rider can depend on them to make clever moves especially when they are performing tasks like jumping fences or sorting cattle.
With their great build and brain, they can overcome obstacles even on their own.
True American breed is how a Quarter Horse can best be described. Their bloodline can be traced back to the 18th century and are blessed with famous sires like Go Man Go, Impressive and King.
One look at the Quarter Horse can take anyone's breath away. They are perfectly sculpted and muscled with an impressive form that is truly inviting to any rider, professional or otherwise.
Cutting is a discipline that is best exemplified by a Quarter Horse. A Cutting Horse is also known as a stock horse, with the specific purpose of removing a single cow from its herd and preventing it from rejoining the group. A well-trained Cutting Horse possesses cow sense, which gives them the ability to read a cow's movement eye-to-eye. They become wary of any move the cow might do. Cutting horses are constantly at attention, with their ears pointing forward in anticipation of the cow's next move. The cutting horse is an indispensable tool in cattle trading since the 19th century.
Cutting has also been developed into an equestrian competition in the West wherein both horse and rider function as a team and shows their teamwork before a panel of judges. This is to introduce the cutting horse' ability and athleticism in working a cow for 2 ½ minutes. This performance is dubbed a "run". A Cutting Horse is different from the Quarter Horse in that it is specifically bred to manage cattle. They are trained early on to handle cattle and match wits with this other creature. They are taught the fancy footwork of cutting and have well-developed senses to overpower the cow effectively.