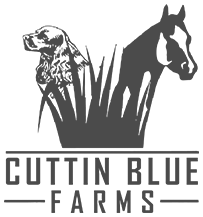 When it comes to dog breeds, it can be hard to pick a favorite. Dogs of all sizes and various breeds can be equally as adorable. They all have their own attributes and personalities. However, when it comes to the best family dog breed, there is one clear answer: the American Cocker Spaniel. Cocker Spaniels are the best as companions, due to their gentle and loving behavior.
Nothing is more elegant than a horse galloping its way around vast plains, legs carrying them flawlessly across distances. Anyone who has ever gone horseback riding knows that every horse is special, but nothing beats riding one of the best breeds in the world, the Quarter Horse.
Lovely and strong, the Quarter Horse possesses many admirable qualities that make one fall hopelessly in love instantly.
Available Dogs
If you're looking for a trusted friend, whether it be a AKC Cocker Spaniel or AQHA cutting horse, we have specialized lines for you.