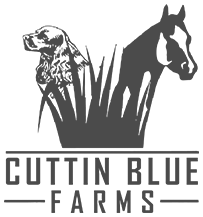 When it comes to dog breeds, it can be hard to pick a favorite. Dogs of all sizes and various breeds can be equally as adorable. They all have their own attributes and personalities. However, when it comes to the best family dog breed, there is one clear answer: the American Cocker Spaniel. Cocker Spaniels are the best as companions, due to their gentle and loving behavior.
Nothing is more elegant than a horse galloping its way around vast plains, legs carrying them flawlessly across distances. Anyone who has ever gone horseback riding knows that every horse is special, but nothing beats riding one of the best breeds in the world, the Quarter Horse.
Lovely and strong, the Quarter Horse possesses many admirable qualities that make one fall hopelessly in love instantly.
Available Dogs
If you're looking for a trusted friend, whether it be a AKC Cocker Spaniel or AQHA cutting horse, we have specialized lines for you.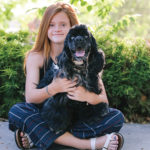 After 6 months of searching for a responsible, reputable Cocker breeder we feel extremely blessed to have found Kailynn at Cutin Blue Farms. Kailynn's knowledge, advice, and love of her dogs is amazing. As is her consistency to always be available to answer any question or concern we may have had when first bringing Finley home. I could Never Thank Kailynn or her family enough for there responsible breeding of the most beautiful, smart, amazing and funnest Cocker we have ever had!!( Finley is #3) Finley is an Absolute Joy and the LOVE of our entire family! We are very excited to be getting our second Cocker from Kailynn this fall and know he will be Nothing short of AMAZING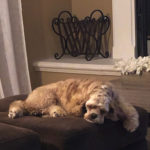 Molly has been such a fun addition to our family! She's just one of the girls around here. We have 3 young children and one on the way and it's busy around here! They made adding a puppy to the family such an easy transition! She came to us already crate trained and ready to potty outside! I so appreciate the love and diligence they put into our pup. I know that was key to the easy and wonderful transition into our home.