CuttinBlue Farms
Cocker Spaniel Puppies and Dogs for adoptions in Texas
For your next fur baby, why not consider adopting a Cocker Spaniel? This easy-going yet energetic pup breed is a great addition to your home life, showing love and affection to their family. This dog is a natural beauty with a good heart and sunny disposition, making them a top choice for dog lovers everywhere around the world. Anywhere you are in Texas, we can assist you in finding the perfect Cocker Spaniel you can call your own.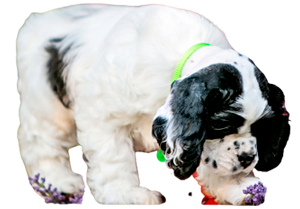 Find A Cocker Spaniel Near You in Texas
You don't have to be lost when trying to find a Cocker Spaniel to adopt near you. Use our search tool below to find the Cocker Spaniel that can be yours anywhere in Texas!
Cocker Spaniels are so popular that they get picked by famous people in the world. George Clooney, David and Victoria Beckham, Duchess Kate, are just a few!
Cocker Spaniel Pooches in Texas Cities
Regardless of your city in Texas, there is always a Cocker Spaniel that waits to be adopted by you. When you seek our services, we will ensure that you find the perfect match that checks all your preferences. When it's a lovable and loyal pup you want, the Cocker Spaniel fits the bill! Let our experts help you meet the right dog that will add more value to your life.
Do You Know Anything About the Cocker Spaniel?
It's okay to say you only know very little about the Cocker Spaniel because we will fill in the blanks for you! We have dedicated a blog for these adorable dog breed so that you can read more about what they are really like as a part of the family. Read on to get more information about these pups and find out if they are really meant for you!
Our experts have gathered all the known information about the Cocker Spaniel—and it's all here on our blog. If you want to know everything from grooming to temperament to different tips and tricks that will keep them happy and satisfied, check out our entries dedicated to this breed. Here are some worthy reads for the Cocker Spaniel parent!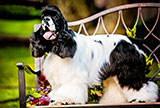 Cocker Spaniel Grooming Tips
Maintaining cleanliness for your Cocker Spaniel can be tricky, especially since they need special grooming care. Here are the dos and READ MORE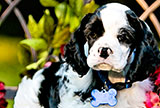 Temperament of a Cocker Spaniel
As a Cocker Spaniel parent, knowing what makes them tick is essential. Read and learn about the Cocker Spaniel's temperament here! READ MORE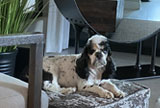 The Why of Adopting a Cocker Spaniel
Here's a question for every dog lover out there: should you have a Cocker Spaniel around? The answers are all here—you read about why READ MORE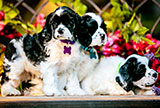 Cocker Spaniel for the Elderly
Senior citizens won't have to feel lonely and alone when they have a companion dog by their side. Here are the reasons why Cocker READ MORE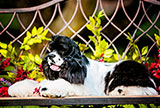 Water Play for Your Cocker Spaniel
Have a splash of fun when you treat your Cocker Spaniel to some water play! Here are tips to make playtime more enjoyable READ MORE